Richard's News OnLine has special free bonuses for those who sign up for the newsletter. It is our way of saying thank You for your support plus our newsletter is like nothing you have ever seen. It is well worth subscribing to and we have a %100 rate because we have not had one member drop our newsletter.
Just Paste It : You can copy this story and send it to your friends or create your own
Enjoy creating your own news articles or whatever you feel like sharing. Just Click The Button Above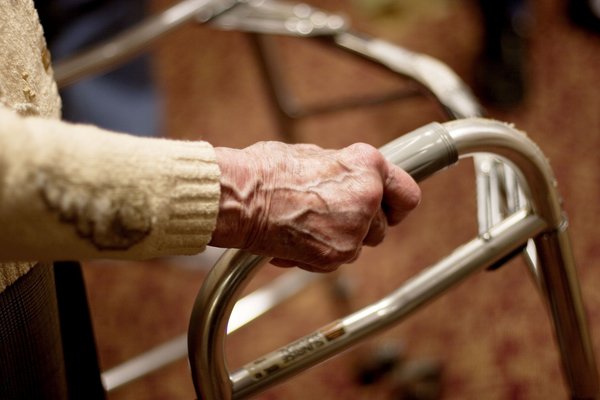 A 12 year old girl raised on a strict vegan diet was admitted to the Royal Hospital for Sick Children in Glasgow, Scotland, suffering from a severe form of rickets. The girl had already experienced multiple fractures and been diagnosed with a degenerated spine comparable to that of an unhealthy 80-year-old woman.
If raised strictly vegan, the child would almost certainly have severe deficiencies of Vitamins A and D, both of which are essential bone nutrients that can only be obtained from animal products.
close x

MY LATEST VIDEOS
Although the human body is theoretically capable of converting beta carotene into Vitamin A, children are not able to do so efficiently if at all. Sunlight could have provided Vitamin D but only if the family lived outdoors in the tropics and not in a northern clime like Scotland.
Sadly, this is not the first time vegans have been accused of child abuse though it may be the first case involving crippling bone damage. More typically, vegan babies end up in hospital from malnutrition caused by the use of soy milk instead of infant formula. Given soy milk alone, babies end up with severe vitamin, mineral, fatty acid and amino acid deficiencies, which is why soy formula manufacturers are required by law to add methionine and other nutrients that are critical for a baby's growth.
Clearly, voluntary warning labels have not been enough, and there have been deaths as well as hospitalizations of vegan babies fed soy milk. In May 2007, vegan parents in Atlanta were found guilty of the death of their six month old baby. To supplement the mother's inadequate supply of breast milk the parents had fed their son soy milk and apple juice. The baby was only 3 1/2 pounds when he died of starvation in April 2004.
In France, a vegan couple were sentenced to 5 years in prison for the death of their 11 month old daughter. The baby, who was only 12.5 pounds at the time of her death, had been exclusively breastfed. An autopsy showed her to be not only severely underweight and malnourished but severely deficient in Vitamins A and B12. The mother had cared enough to breastfeed, but had an inadequate supply of poor quality milk because of the limitations of her diet and the depletion of her own nutritional stores because of pregnancy.
And now, with the 2017 release of the highly flawed documentary What The Health, more well intentioned but seriously misinformed vegan child malnourishment cases are likely to follow.